Manchester City have taken allcomers thus far in a merciless charge to the top of the Premier League.
They sit 11 points clear of neighbours United and, even before we pass through the shortest day of the year, some bookies are paying out on Pep's swashbucklers being champions.
They've already delivered several breathtaking performances, but if, come next May, we're searching for the moment they really broke the resistance of the chasing pack, it may be that we look back to Sunday's ruthless dismantling of Tottenham at the Etihad.
Not because of another surgically precise attacking display that reduced Harry Kane and Dele Alli to hatchet men, but due to the performance of a player great teams are supposed to routinely make redundant: the goalkeeper.
Ederson completed more passes (26) than both Christian Eriksen (24) and Dele Alli (17), and while statistical quirks can happen when a team is well beaten, it was the quality of the Brazilian's distribution that made his performance so extraordinary. And unusual.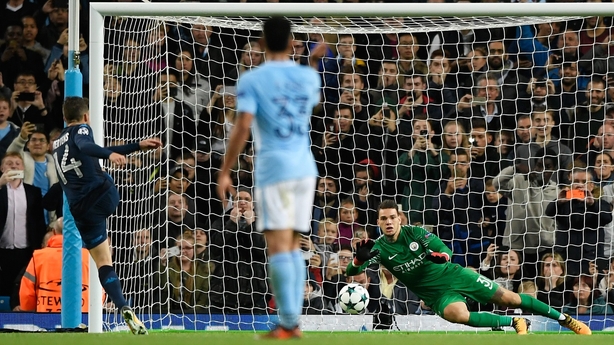 He sprayed – in many cases rifled – balls around with the quality of a top-level midfielder. The accuracy and pace he found team-mates with was incredible, and it has given this City team, heaving with talent, another dimension.
Pep's inverted full-backs and fluid tiki-taka is difficult to contend with, but there was a suspicion after last season that it could be disrupted with a physical, high press, similar to what Hearts brought to the table to unsettle and ultimately unravel Brendan Rodgers' Celtic side last Saturday lunchtime.
Guardiola has counteracted that with a No 1 who can bypass the press with long-range distribution of a quality never before seen in the Premier League from a man wearing gloves.
He arrived from Benfica in the summer with a reputation as one of the best keepers on the planet with the ball at his feet and an ability to boot it almost the length of the field without leather touching grass.
Ederson, 24, replaced the sieve-like Claudio Bravo (who conceded 13 goals from 21 shots on target he'd faced in his first few months the previous season) and City have been transformed.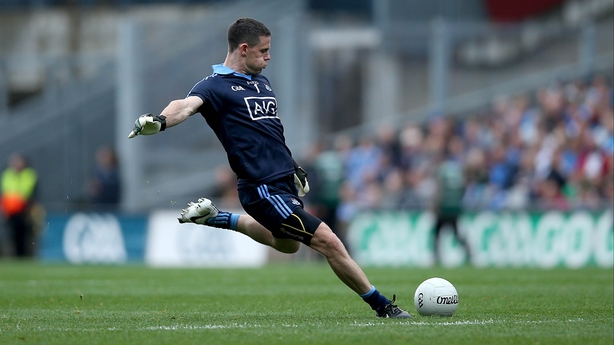 They now have a keeper supremely adept in possession but also capable of making game-winning saves, as seen at Old Trafford when he denied Romelu Lukaku from point-blank range to deny Manchester United a point.
He is the pivot, the hinge on which the skills of De Bruyne, Silva, Jesus et al fluidly swing. Ederson is Manchester City's Stephen Cluxton.
In his biography Dub Sub Confidential, former Sky Blues back-up goalkeeper John Leonard revealed he had to turn up to training two hours early just to get there at the same time as Cluxton, who would already be trotting on to the field with a kicking tee and a bag of balls.
Leonard, himself an accomplished soccer keeper, reckoned himself to be a better shot-stopper than Cluxton and his equal under a high ball. It was in the area of distribution that his rival left him for dust.
"His kicking was incredibly accurate," writes Leonard.
"He was robotic in his technique and relentless in his repetitive practising of his methodology. There were no surprises when he pinged a 50-yard ball into the chest of a running half-forward – he did this every day in training."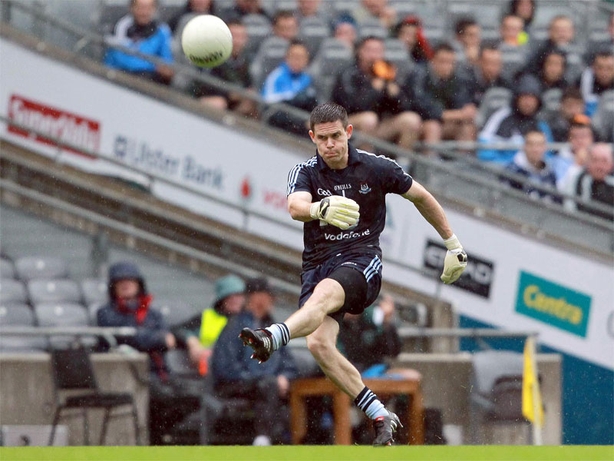 His evolution was no accident. As far back as 2005, when Pillar Caffrey was at the helm, Cluxton was turning heads with his uncanny ability to find Shane Ryan in space with every restart.
"Shane jogged in one direction towards Ciaran Whelan's side of midfield, then did a reverse roll around the back of his marker and sprinted the opposite way," Leonard adds.
"He did this as Clucko placed the ball on his tee. Clucko would then stroke a nicely weighted ball into the vacated space, where Shane would gobble it up. It was all pretty simple stuff."
Tomorrow Never Knows by The Beatles is just three chords and a drum loop. This "pretty simple stuff" seemed like a revolution.
As Cluxton's relentless practice saw him perfect his artform, Dublin adapted to squeeze the most out of it. Half-forwards dropped deeper, possession was retained over and over again, and a new, formidable team made a habit of leaving their paw prints on Sam Maguire.
When teams cottoned on to the tactic and looked to put more pressure on the restarts, so Cluxton and Dublin adapted, going longer or shorter depending on how opponents set themselves (sometimes within the same game), but always, always moving to make pockets of space.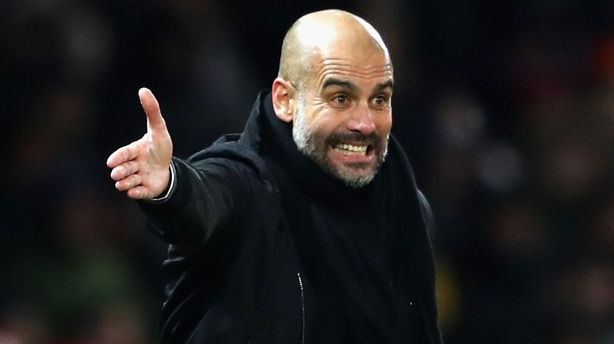 It's the same at the Etihad.
Ederson has spent a lifetime honing his skills. He started playing the game as a full-back, idolising compatriot Rogério Ceni, a goalkeeper who specialised in taking free-kicks and penalties, racking up 65 career goals for Sao Paulo.
In training he likes to get involved in shooting practice and during games has as much responsibility with the ball as the defenders in front of him.
If teams do try to press City high up the field, Ederson is able to use his hammer of a left peg to go long with unerring accuracy. It's hoof-ball the Guardiola way; if not quite a Plan B, then Plan A re-imagined.
The Dubs, and Cluxton, have found themselves in sticky situations in recent years. It's been no plain sailing to the three-in-a-row. But they find solutions, they never waver from the blueprint.
City are the same. On the occasions things haven't fully clicked this year they've picked the lock with force of will and persistence of quality.
The Citizens have a way to go to establish themselves alongside the iconic teams in England of the last 25 years – they've yet to win a trophy under Guardiola – but who would bet against them at least capturing the league now?
Dublin spotted a trick with Cluxton and turned it into a trademark. City are doing the same.
Jim Gavin and Guardiola, two managers obsessed with the power of the collective, team before all else. How ironic that the secret of their success could boil down to looking after No 1?